Posted by Portage Notebooks on Dec 4th 2018
The holiday season is a wonderful time of year, filled with hot drinks, sentimental flicks, cozy socks—and holiday shopping.
Choosing gifts for your coworkers, friends, parents, grandparents, cousins, and acquaintances can be a real drag in the midst of such a relaxing season. To make it a bit easier for you, we compiled a list of 10 gifts for the loved ones in your life.
Take a look, make your orders, and kiss holiday stress goodbye.
1. The Gym Rat
Whether it's your brother or your recently retired mom, someone in your family has gone gym-crazy. If you want to help your gym rat make gains at the gym, wrap them up a workout notebook. With a compact and durable notepad to track their every Crossfit workout or squat session, they'll thank you as they break PRs all year.
2. The Dreamer
If you know someone who constantly doodles on napkins and says "oh, I have the best idea," you've got a dreamer on your hands. These people come up with new ideas constantly—and forget them just as fast. With a dreamer in your life, the best gift you can give is a side-bound pocket notebook. These portable notepads will ensure your dreamer's ideas end up on paper and not just lost in the void again.
3. The Health Addict
Different from the gym rat, the health addict wants to achieve absolute health in all aspects of his or her life. The health addict doesn't just want to be work out; he or she wants to eat healthily too. Presented with a health and fitness three-pack of notebooks, your healthy friend or family member will practically cry avocados with joy. The handy combination of a workout notebook, food tracker, and grocery list will keep him or her in top-of-the-line condition throughout the new year.
4. The Go-Getter
Whether it's your cousin who's in grad school for astrophysics or your sister who manages a bank while running a lucrative side-gig, someone in your life is chock-full of ambition. This person probably already has a planner—but if she or he doesn't or is in the market for a new one, a productivity planner will be the perfect gift. Filled with focus-improving tasks and to-do lists, this planner is sure to cut down on distractions and help your go-getter achieve his or her dreams.
5. The Amateur Chef
Most of us have fallen in love with The Great British Bake-Off (and if you don't know what we're talking about, you should watch it), but all of us know someone who has taken it to another level. For the friend who cooks five batches of cookies a week along with a Victoria sponge cake, a little organization can go a long way. The gift of a grocery list will save your chef hours of time at the store—and some money to boot.
6. The Small Business Owner
Your loved one might have just opened a hair salon or an acupuncture practice, but no matter what the business, he or she needs a way to organize appointments or projects. After you give him or her an appointment calendar, beating the bottom line will be a cinch in the new year.
7. The Techie
Even those of us who spend too much time on our smartphones are well aware that too much screen time is a bad thing. Studies show that it can strain your eyes, stunt your emotional growth, restructure your brain, and straight-up kill you earlier than you expected. (Scary, right?) Save your young niece or tech-savvy elder from these side-effects of screen addiction and help them organize their lives with a grid-dot notebook. This notebook can be used for everything from plain note-taking to ever-popular bullet journaling, and will, most importantly, get your loved one's eyes off their phone.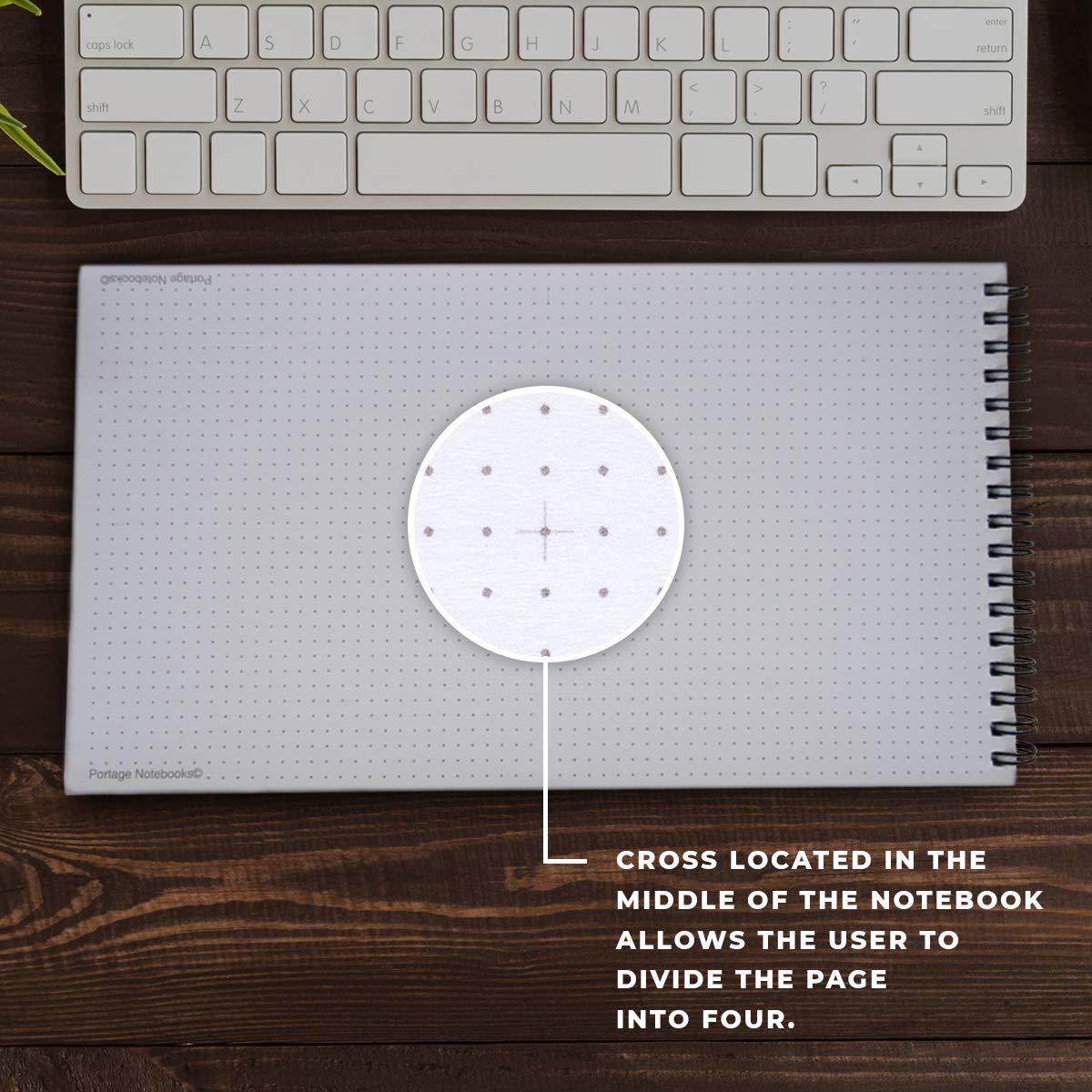 8. The New Parent
Love it or hate it, you'll probably be around a new parent or two around during the holidays. Add some order back into his or her life with a set of tactical pocket notepads. These notebooks will give your loved one room to jot down everything from grocery lists to infant check-up dates. They're also small enough to throw in a diaper bag yet sturdy enough to handle any unexpected baby fluids.
9. The Workaholic
You may not see this person much during the holidays because he or she is locked in the office, but the workaholic is a common staple of every friend group or family. Show the workaholic you care about their work too with some classic notebooks. Easy to transport from team meeting to company-wide presentation, these notepads will help your friend or family member show that he or she is always paying attention in the office.
From dreamer to new parent, we hope we covered all the people you'll be finding gifts for this holiday season. Want more present ideas? Check out our vast assortment of notebooks.